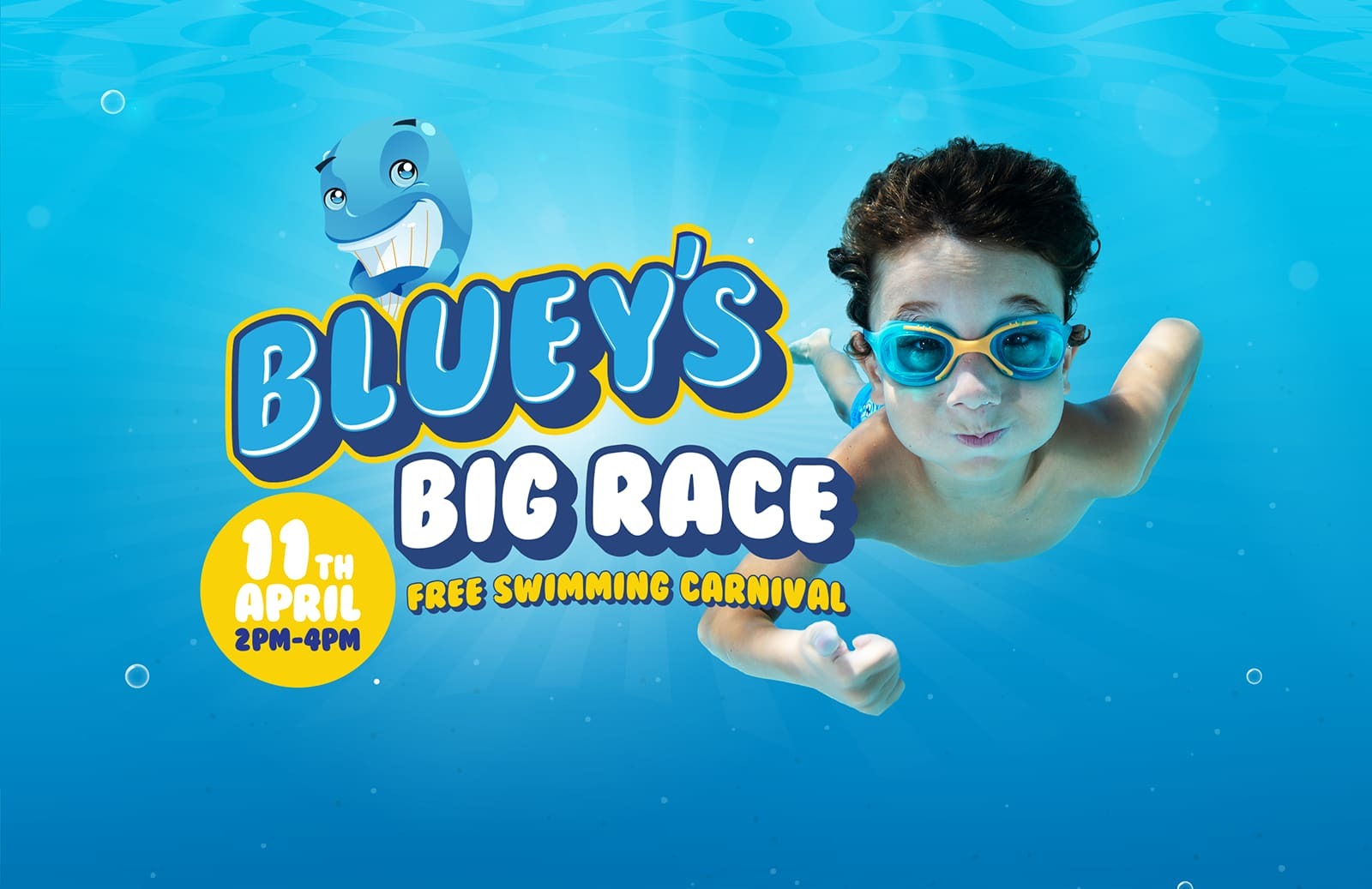 Join us for our inaugural swimming carnival and let your child show off their swimming skills!
What to expect on race day!
Our inaugural swimming carnival Bluey's Big Race is scheduled for tomorrow, Sunday 11th April at 2pm.
Our team is excited to welcome you all on the big day. Below are a few tips for the event and what you expect on the day.
All swimmers will need to be registered prior to the event.
Our students will be placed into heats with other students of a similar level.
We will provide teachers in the pool for those hesitant swimmers that need a little extra encouragement.
All races will start from in the water, we will not be starting from the diving blocks.
All participants will receive a ribbon for their participation in the carnival.
We will not be timing the events as this is a fun event for our students.
We encourage all families to cheer and encourage all our swimmers.
All family members can watch the event for free.
We have students arranged in heats which will be available once you attend the event.
Most of all we want everyone to have fun and enjoy a fun afternoon with us.
We are excited to bring you our first Bluey's Big Race event.